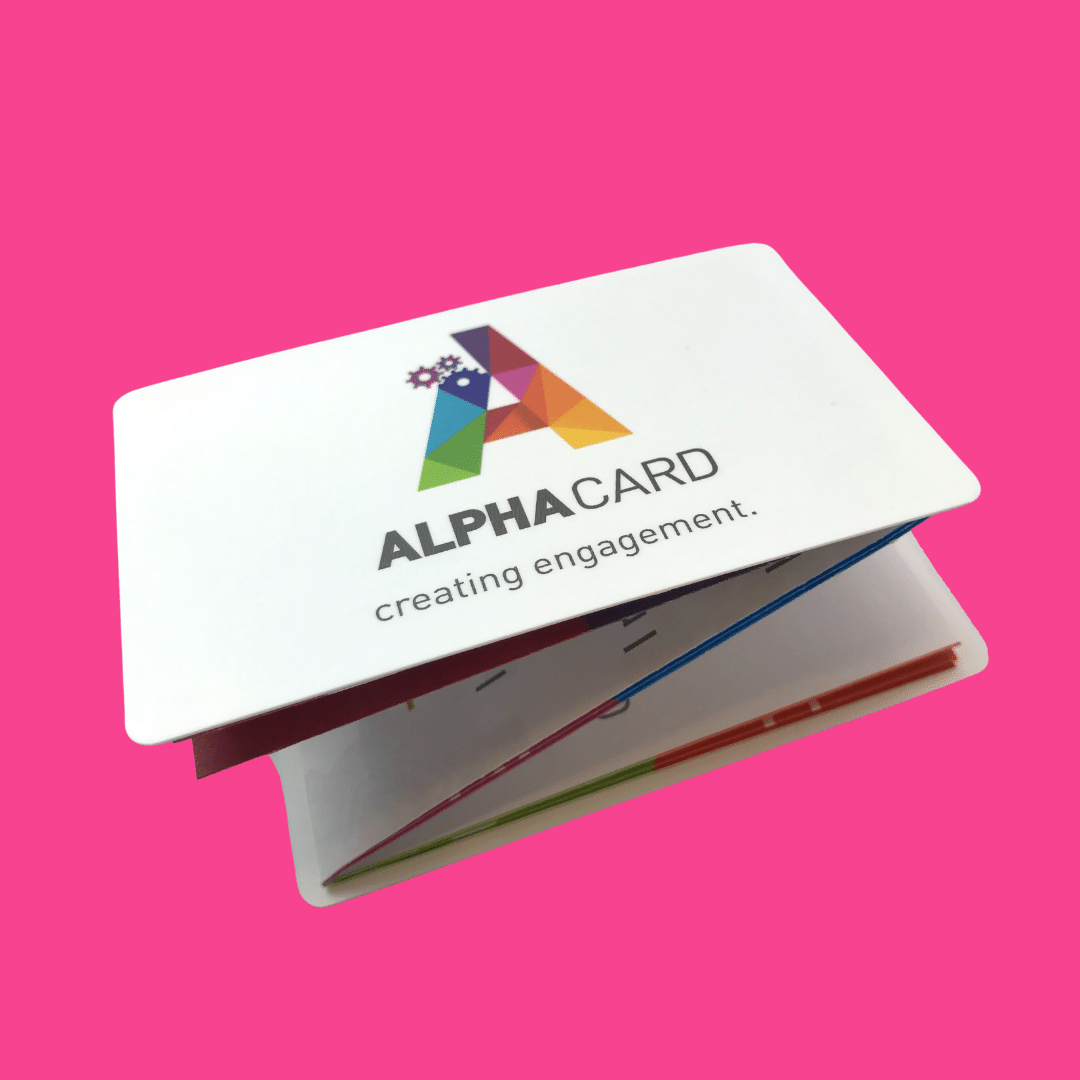 What is a z fold card?
Z fold cards are a way for businesses to create full-size printed marketing campaigns that easily fit into the pockets of their potential customers. The great thing about z fold cards is that you can combine a large amount of information into a small, compact campaign. You can easily monitor the success of your z fold card campaigns through a QR code, a unique phone number or a unique landing page. Z fold cards have the power to attract target audiences and improve ROI in all industries. We can't think of an industry that would not benefit from a Z fold card campaign. To show you just how impactful z fold card campaigns are, we have summarized the top three ways clients have used our z fold cards.
Events industry
The events industry often uses our z fold card as a show guide. The ability to efficiently organise large amounts of information gives viewers easy access to all the event information that may be needed. There is enough room for gorgeous photographs and all the important event information they may need. Your audience will never have to go without knowing the events timetable and they can also keep their z card as a souvenir.
Educational Sector
By switching from full-sized prospectuses to z fold card prospectuses, educational sector customers have saved thousands of pounds on time, graphic design, and printing. Z fold card prospectuses look fantastic, and they are very easy to carry for potential students. Switching to pocket sized z fold cards has led to an increase in applications for our educational sector clients. No one likes to carry heavy things which is why the lightweight z fold card lasts a long time and is less likely to be thrown directly into the trash.
Tourism industry
Our z fold cards make an excellent pocket map. The tourism industry loves how much information fits on a compact z fold card. Pocket maps can retain all the necessary details without taking up too much space. There's no need for tourism industry customers to carry around bulky maps if they have all the information, they could possibly need in the form of a pocket map. Pocket maps ensure that customers can always find their way around and they also make great souvenirs to remind them of their experience.
Our team of in-house print and design experts can use their knowledge to help you at every stage of the process.
If you're interested in our products, you can contact us today and don't forget to follow us on social media and share our blog.
Blog by Search Buddy – SEO Agency in Leeds
---